Streamline your vehicle maintenance and repair
Myers Garage offers the most up-to-date automotive maintenance and repair services to keep your vehicles on the road. We help streamline your maintenance to provide long-term reliability.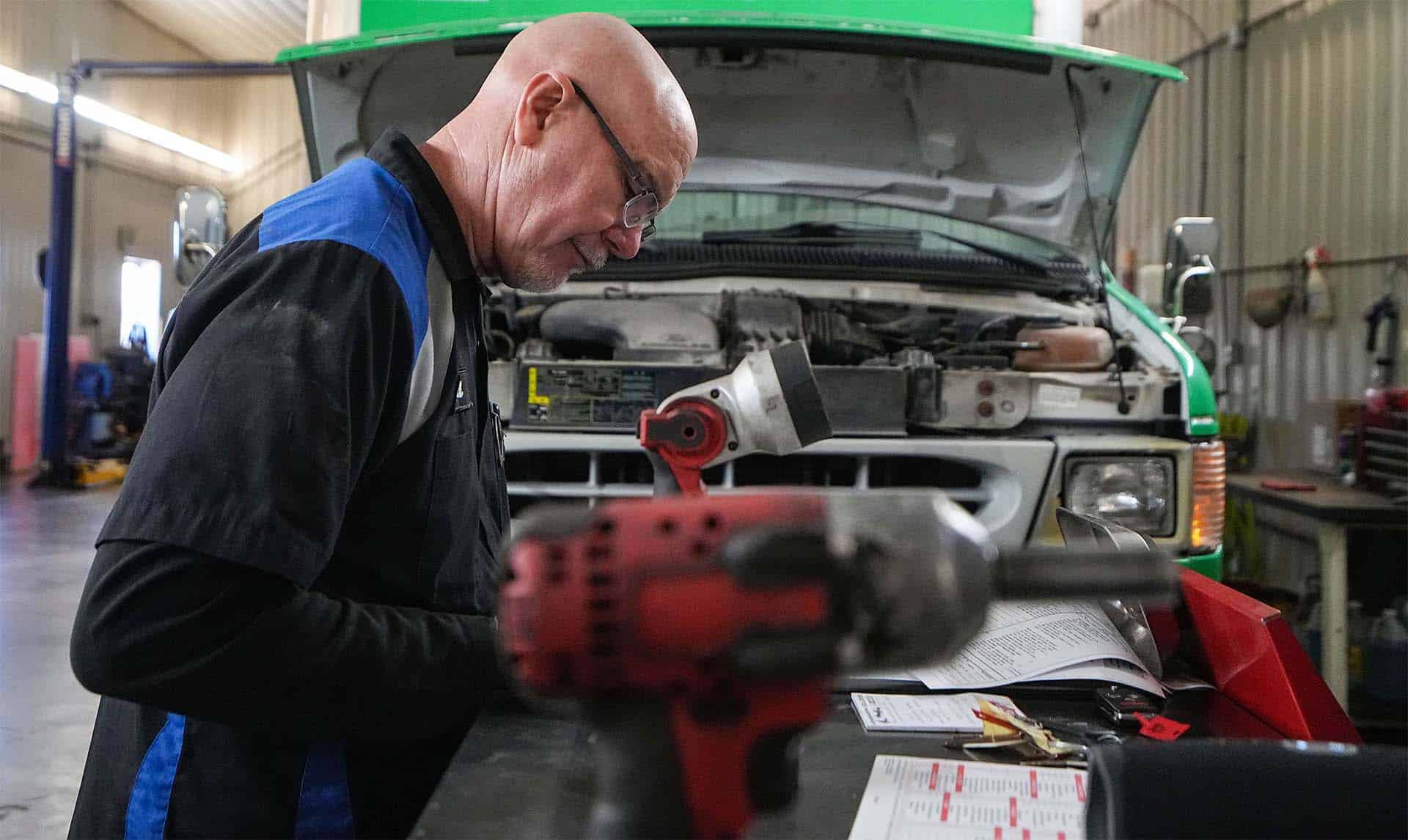 Expert services to keep your vehicle on the road and avoid interruptions
The last thing you want to see is a warning light appear. Our services cover every possible vehicle issue with a maintenance plan to help prevent any unexpected problems down the road.

We provide complimentary digital inspections allowing you to see the vehicle the way we do. This provides transparency in all of our work while providing insight on our proactive sytems help you avoid being reactive down the road.
See all our services
Our vehicle maintenance services cover every possible issue including but not limited to:
Maintenance

Our maintenance programs provide a game plan to help remove unexpected interruptions in a vehicle's life, allowing you to be proactive.

Repairs

We are here for you and your vehicle when problems arise. Covering all makes and models, our experts are here to advise and get you back down the road confidently.

Fleet Services

We provide business owners and fleet managers comfort in their day-to-day operations with our proven fleet maintenance service plans.
70+

Years of Service

200+

Client Testimonials

15+

Fleets Maintained
Established and professional automotive repair
At Myers Garage, we believe in more than just fixing cars. As a family-owned and operated business, we have been serving the Indianapolis area since 1952. Now in our third generation of family ownership, we take pride in our ability to handle anything from large box trucks to light cars in our twelve-bay service facility.

With ongoing training and state-of-the-art equipment, our experience covers all makes and models. We strive to build strong relationships with our clients through education, transparency, and expert service.
Contact us to get started
1
Client satisfaction
We understand how important your vehicle is to your work and daily life. With expert service and efficient turnaround times, client satisfaction is our number one priority.
2
Everyday reliability
Our aim is to get your vehicle back on the road and keep it there. Through education and maintenance plans, we strive to help you become proactive instead of reactive, not letting an unexpected situation ruin your day.
3
Continuous education
Our ASE-certified technicians are constantly learning to ensure sure we can solve your vehical's needs. We are here to help provide educated solutions to invoke educated decisions.
Find us in Lizton, IN
Trust our team to keep you moving.
Our technicians
Our certified technicians are fully equipped with the knowledge and tools to tackle any problem. This helps us be proactive to keep your vehicle on the road.
Leadership team
Vehicle maintenance and performance run deep in our leadership team. We bring decades of experience in the industry to keep our team motivated and customers happy.
Contact us to get started
Our clients & partners trust us
Stuart Oneil
CEO, Luryc
"Lunno is a highly professional consulting firm. We can depend on them to be transparent, smart, and committed to our success."
Elly Brett
Business Operations, Bewarx
"For over 10 years, Lunno has consistently proven their ability to understand our business needs and help us outperform our expectations."
Jenna Ballard
VP Marketing, Wico
"When we needed help to manage the strategy and rollout of a complex marketing plan, Lunno turned out to be the perfect partner."